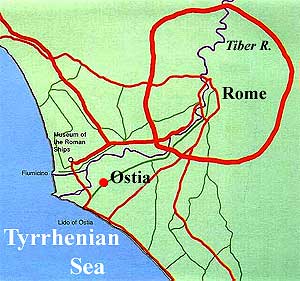 Last Friday, my lovely friend Robbie rallied a crew to head to Ostia for the day. We took a train, which cost ONE EURO, as much as the Metro within Rome. After one bus from our neighborhood, a train from the Piramide station and a ten minute walk, we were looking at the Mediterranean. In all, the trip took about an hour and was a lovely way to spend an afternoon. We didn't get to go into Ostia Antica, the beautiful old time, but just headed straight to the beach. Hopefully when my sweet sister comes to visit in two weeks (eeeeekkk!!), we can make a day trip out of it! Sound good, Nat Nat?
Lauren, Lee, Megan and I brought sheets to lay on and a few provisions picked up from the local market. The sand was dark and had a lot of smooth, beautiful rocks near the waterline. No trash, no insane amount of seaweed. The water was frigid but the weather was so beautiful, we didn't need to cool off. I only ventured in to about my knees.
It was a day of lovely conversation & relaxation, coupled with some Frisbee action. Jim, I'm still down to join your Ultimate Team if the offer stands. Rome felt so far away from the beautiful stretch of beach. Most of the restaurants were still closed and it was very obvious the tourism season has not officially begun. Leave it to the Americans to be the only people on beach. Whatever, we didn't care.